RENEW Magazine P O Box 593,
Lightfoot, VA 23090 • 757-561-5219

RENEW Women's Expo 4/7/18 Vendors


Sky4 TV
BathFitters
DJ Alex
Hot Boys HVAC
Dressology Virginia Beach
Traci Lynn Jewelry
LulaRoe
Senegence (PicturePerfectLips)
The Neighborhood Harvest
TTC Enterprises, LLC.
Sprint (AdComm Digital)
Complete Care Professional
Paparazzi
Country Bootleggers Dance Studio
Merrill Lynch
Posh Salon
Young Living Oils
Events by Julia & Anna
Mary Kay
Pure Romance
Nutz About You
Riverside Doctor's Hospital
US Health Advisors
True Food Wellness
CynTravel
Supreme Styles


---

RENEW Women's Expo#6 2017 Vendors


BathFitters
Karen Bonday Artist
Mija Designs (Jewelry)
Victorious Images
Visit Norfolk
LulaRoe
Take Shape 4 Life (Weight Loss)
Senegence (PicturePerfectLips)
It Works Global
The Neighborhood Harvest
Scentsy (Candles)
The Adventure Park
Live Amp Sounds
Humana, Inc
Chesapeake Regional Healthcare
Waddell & Reed
Pampered Chef
Center For Vein Restoration
Baxter's Naturals, LLC.
Young Living Oils
Modere Products
Premier Health Chiropractic
Relax The Feet
Agnes & Dora
Paper Source
BJ's Wholesale
Therapeutic Touch LLC
Appliance Center
Virginia Beach Resort & Conference Center
CPBroadcasting/WWIP/Praise
Samaritan House VA



Please include phone number so that we may contact you faster!
RENEW Women's Expo March 8, 2014
"What a fantastic weekend! The RENEW Women's Expo was a huge success. Thank you for the opportunity to speak." My Best, Janice Underwood, NBCT, M.A./Hampton High School-Biology/Special Education

"Thank you for the wonderful program yesterday. Jan's message was inspirational." Frederick Poorbaugh, Advance Directives, Sentara Healthcare

"I made four great contacts and the atmosphere was great!" Christine Morris, Real Time Pain Relief

"Enjoyed myself. Good reception from everyone. Loved the setup. You did a wonderful job!" Wanda Hewlin/ Tracilynn Jewelry


---
Powered by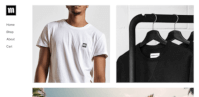 Create your own unique website with customizable templates.